Who brings a friend, finds a treasure!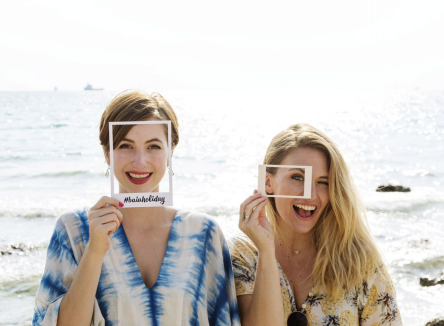 Valid for stays from 20/12/2017 to 31/10/2018
Bring an extra friend and double your holiday happiness. If you introduce a friend who's never been our Guest, we will give you a special 50€ discount voucher to use for your next stay.

Offer valid for Guests who stayed in vacation in one of the Baia Holiday's tourist accomodations at least once in the last 3 years. Down payment 25% + booking fee as confirmation of both reservations by 30.04.2018. Balance within 15 days of the beginning of the stay or at the chosen promotion deadline.

This offer can be combined with the "BOOK FIRST 10%" or the "BOOK FIRST 5%" promotions. Offer valid for a minimum stay of 7 days and valid for all the accommodations except for Sunlodge, Clever and Mobile Home I.

Starting from € 169 for a week ..

Camping Village Roma Capitol