SPECIAL OFFER FOR FAMILIES WITH CHILDREN ON THE CAMPSITE! - "HAPPY FAMILY CAMP"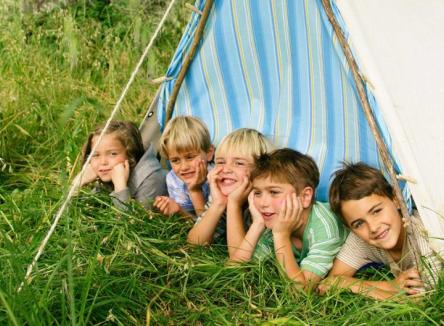 Valid for stays from 18/05/2024 to 15/09/2024
Start the summer with an exciting camping holiday with your family. From May to June we have a special price offer for you and children free of charge!
We offer you a stay on a pitch with two people + children up to 10 years of age free of charge from just € 11.00 per night.
The unfailing comforts of Villaggio Camping Delle Rose are also included: toilet blocks with hot showers, free Wi-Fi , free access to the swimming pool park with sunbeds all available.
This offer is valid for camping stays from 18 May to 21 June and from 1 to 15 September.
Contact us for more information.
Villaggio Camping Delle Rose
3 good reasons to come here:
Eco friendly village
Free shuttle and pedestrian street to the beach
Two swimming pools with solarium
Other offers from this facility
RECEPTION AND CHECK-IN / CHECK-OUT PROCEDURES
Spacing

Keep a distance of at least 1 meter, wear a face mask only if necessary

Disinfection

All personnel has been trained according to the guidelines and safety procedures for what concerns cleaning and sanitizing; they all use the required protective gear; We keep the highest hygiene standards in all area also thanks to AIR FOG electric nebulizer and PRIMER manula nebulizer. Check here how it works

Information material / regulations and safety rules for guests

Sorry for the wait but today security is a priority for all of us and for our guests and therefore we prefer to delay the opening allowing you to find on your arrival the tranquillity of feeling like \"at home\". At your arrival you will find as always our sea, our large green spaces and we will welcome you with the usual smiles and our \"virtual\" hugs ... because as confirmed by the research director of the Istituto Superiore di Sanità Giovanni Rezza the outdoors , the sea and the sand are naturally safe elements. Hygiene and cleanliness have always been our strengths this year and our restaurant will be ready to pamper you even with the brand new home delivery service directly to your accommodation or pitch. How have we thought about making your holiday safer than at home? Simply like this: - All our staff have taken training courses on new ministerial rules and procedures - We have maximized the hygiene standards of the common areas such as baby room showers and toilets: you will find the services with adequate spacing, the sanitisation guaranteed 2 times a day and the cleaning and sanitation service 2/3 times a day - The accommodations will be sanitized before your entry and inside you will find a kit with courtesy sanitizing gel and bedding individually wrapped and sealed. - Sanitizing gel dispensers will be placed in the entrances of the common areas. - The swimming pool will open on 20/06/2020, access will be guaranteed to our guests but always according to the provisions of the Health Authority - the beds will be sanitized 2 times a day before the opening of the morning and before the opening of the afternoon. - The entertainment service and miniclub will not miss because holiday is also fun but they will be operational starting from 01/07/2020 just to be in compliance with the new ministerial provisions - The beach shuttle service remains suspended because it is not possible to guarantee the necessary distance but with a 5-minute walk you can already reach our partner beach - Our restaurant will wait for you with its delights directly in a spaced and sanitized environment or you can easily use the take-away service or - The accommodation capacity of our village will be reduced precisely to guarantee our guests to move more freely respecting the distance.